Best For Care in Bradford
Best For Care Services in Bradford is ran by individuals who have a high level of real care industry experience. This helps Best For Care staff have an insightful view as to what their clients require from their home care.
We are committed to providing our clients with qualified, experienced and reliable carers, support workers, domestic assistants, laundry assistants, housekeeping assistants, catering assistants nurses.
We recognise cultural beliefs, attitudes and health practices at different ethnic communities and highlight of cultural sensitivity.
Our high quality care services are delivered to the elderly, but also to adults. From social companionship through to the most complex care services including spinal injuries, acquired brain injuries, learning disabilities and mental health requirements, our services are bespoke to each client in our care.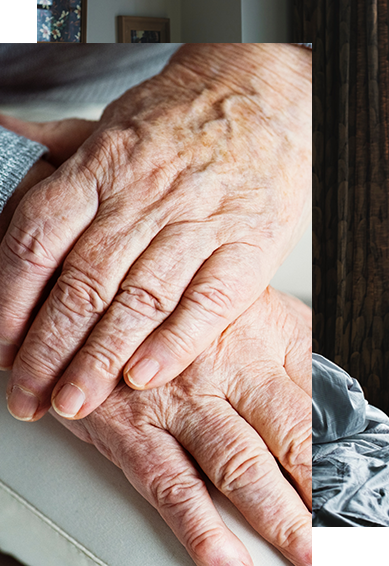 What's Included In Our Care?
A free, no obligation care assessment
A member of our team will visit you and carry out a full assessment of your care needs. This will give us an opportunity to get know you and understand any personal preferences that you may have, in addition to what support you will require.
In order to gain a comprehensive understanding of your care requirements and ensure that all aspects of your care are arranged, we can liaise with your family and any involved medical professionals.
Language & cultural beliefs
We can provide Asian-languages speaking liaison offers where required and we are mindful and respectful of the different lifestyle, health and religious beliefs.
Nurse management
All of our clinical care packages are managed by a nurse with expertise specific to your care needs. This nurse will ensure that your care services regularly reviewed and managed effectively. If you have any concerns you are able to contact the nurse to discuss these further.
A high quality , bespoke care services
Our Care at Home service offers nursing care, social care and support provided by experienced nurses, healthcare assistants and support workers. We are confident in offering a high quality service, tailored to your individual needs, cultural beliefs and values.
A detailed initial conversation with a Care at Home Advisor
We can provide you and your family with up to date information and advice based on our experience of delivering care packages across the UK, including geographical coverage and relevant costs. Our staff are culturally aware and able to manage clients from diverse backgrounds with the dignity and respect they deserve.
Local expertise and knowledge
With a dedicated team of staff across the UK, we are able to offer a national service whilst maintaining local expertise and knowledge. We operate 24 hours per day. 7 days per week, so if you have any concerns at any time of the day there will always be someone that can pick up the phone and with whom you can speak to.
Want to know more? Contact us here.
We strive to provide an environment that enables to acknowledge and work towards overcoming emotional and behavior problems, so that they maximise their potential to do so.
We believe in; The provisions of appropriate support and stimulation via carefully monitored reasonable risk-taking, to enable independence, the civil and Human Rights of those in care and working together with service users to develop positive and alternative solutions to conflicts and problems.
Why Choose Best For Care in Bradford?
Best For Care Services has a large workforce of qualified and experienced healthcare professionals including healthcare assistants and support workers who all have previous experience working within clients' own homes.
We are proud of our comprehensive internal quality assurance systems, which are continually reviewed and monitored.
View all our care services here.
Experienced Staff
Competitive Costings
Cultural Sensitivity
Patient Centered Care
High Care Standards
Care Quality Commissioned
Client Respect
Detailed Care Plans
Non-Discriminatory Care Practices